Expedition to Antarctica part 1: Ushuaia and Falklands
| | |
| --- | --- |
| | This article is part one of a four part series of articles describing my expedition to Antarctica. Part one describes the adventures in Argentina (Ushuaia) and Falkland Islands. This article focuses on photography and provides tips for shooting in antarctic conditions. |
On expedition to Antarctica (18 December 2009 – January 9, 2010)

If Antarctica were music it would be Mozart.
Art, and it would be Michelangelo.
Literature, and it would be Shakespeare.
And yet it is something even greater;
the only place on earth that is still as it should be.
May we never tame it.
Andrew Denton
It was a somewhat nerve wrecking flight to Ushuaia (Argentina). As it turned out, every of the three flights was delayed, delays compensated other delays and in the end we arrived "only" three hours late. We flew from Amsterdam, via Paris and Buenos Aires to Ushuaia.
Sunday, December 20
After a relaxed breakfast with views of snowcapped mountains and a beautiful bay we put our suitcases outside, to be taken by Quark Expeditions to the expedition ship. Meanwhile, we took a taxi to the National Park Tierra del Fuego. The park provides magnificent views over beautiful bays with snowy peaks of mountains in the background.
One of the goals of the trip was to experiment with panoramic photography. Below is the first experiment. Lessons learned: when taking pictures for a pano, be sure to add plenty of additional space around the composite. You need a lot of additional space for the final crop.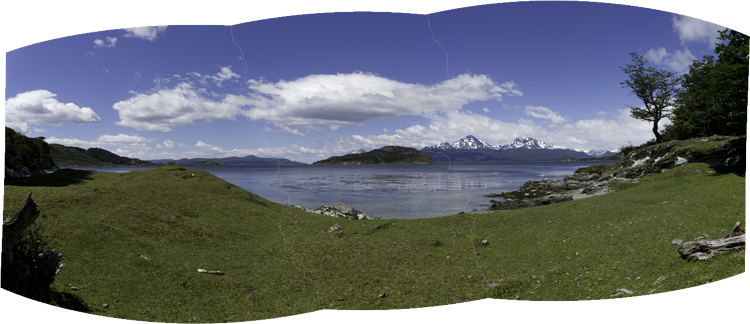 Halfway during the Tierra del Fuego trip, and after 89 photo's, my brand new Sony Alpha 850 refused to read my brand new 16GB CF-card. That was a moment in Panic. Even though I have a back-up camera (Sony Alpha 700) in case something would break, I was not expecting this to happen even before the start of the actual expedition to Antarctica.
Luckily, the Sony has two memory slots and the Sony Memory Stick still worked fine. Two minutes later, an old 4GB CF card proved to work as well. It seemed that the Camera and CF-card just did not like each other. Later I found out that the Sony A700 and the 16GB card worked fine.
The purpose of the 16GB card is to have enough memory to store all pictures that I want to make during a single landing. I do not like switching cards in the field. It can be rainy, especially in Falklands and South Georgia, and I prefer to leave my camera closed.
I have a habit of shooting in RAW+JPG mode. I use RAW for quality purposes and JPG to show pictures on the computer to other people. 2 Cards of each 4GB, provide me to shoot 600 pictures. I tried to buy an additional CF card in Ushuaia but on Sunday most shops are closed.
The ship, Lyubov Orlova, was bigger than expected. The ship is not fully booked, 92 passengers in total on this trip. We quickly unpack while the ship is still stationary in the port. At 1800 hours we departed. That is really an incredible feeling: we're bound for Antarctica!
From the port of Ushuaia we sailed through the Beagle Channel. Calmly we move between dramatic mountain tops. We are greeted by birds and somewhat later we had the first magic sunset.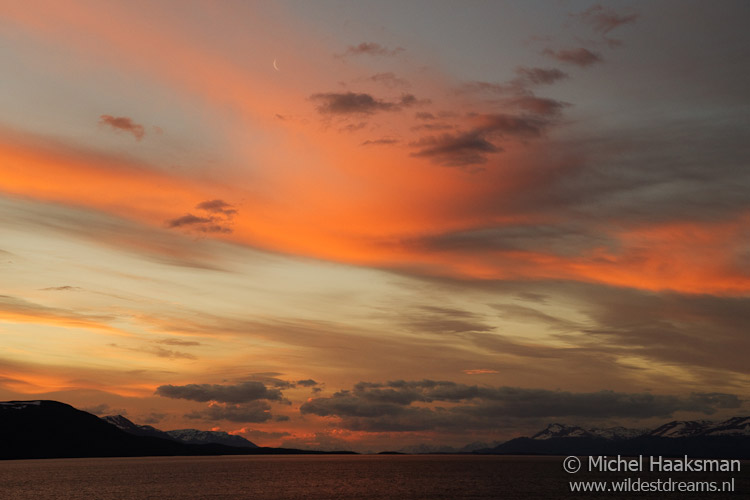 Monday 21 December
The travel to Falklands takes one and a half day days, but even this trip is enjoyable. The first Whale was spotted quickly.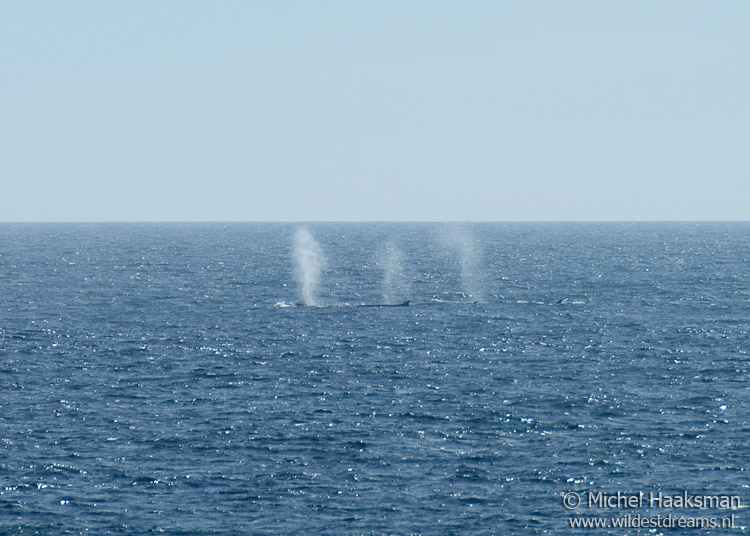 Since then, I have spent many hours on deck, in the cold, looking out for wildlife. There is plenty to enjoy. Almost every hour a Whale was spotted (mostly very far away, even with a big 500mm lens), and between these sightings you can watch the Albatrosses and Petrels glide on the thermal wind of the ship. This is a great opportunity to practice bird-in-flight tracking and get some wonderful shots.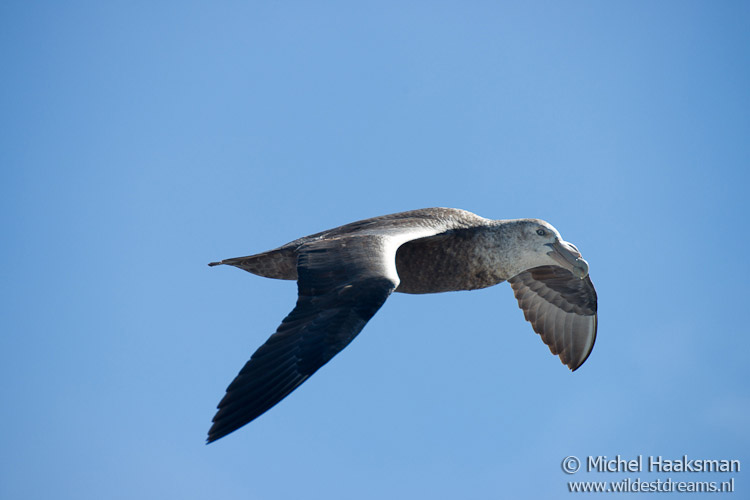 The crew of the ship really do everything possible to give you a great time by giving a lot of lectures about the environment and Wildlife. They also really spoil the guests with 4 course lunches and dinners. They even vacuum clean your belongings :-).
Tuesday 22 December
In the morning we were awakened by the intercom. This morning the call is at six o'clock and Kara reports that we have arrived at the Falkland Islands, West Point. After an early breakfast we immediately went to the zodiacs.
At eight o'clock we arrive on the island. The weather is sunny and about 11 degrees Celsius. After a brisk walk through "the neck" we found a colony of Rockhopper Penguins and Black-browed Albatrosses.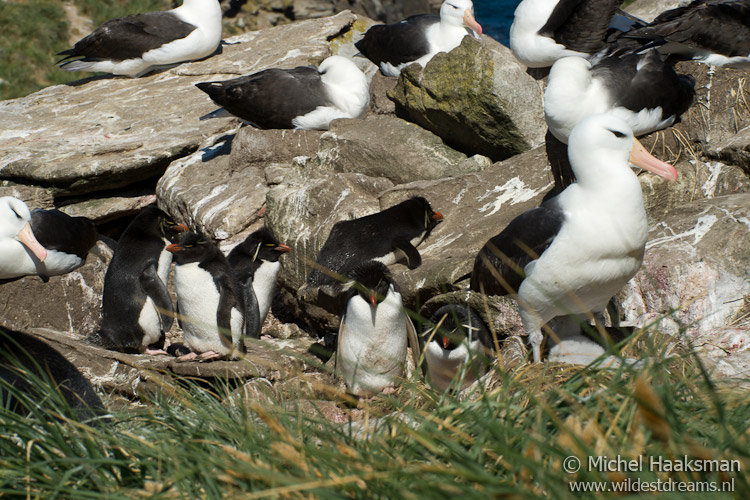 After we returned from West Point, the anchor was lifted and we set sail for Saunders Island. After lunch we went to the deck. We were lucky: first a southern fur seal and then some Commerson's dolphins.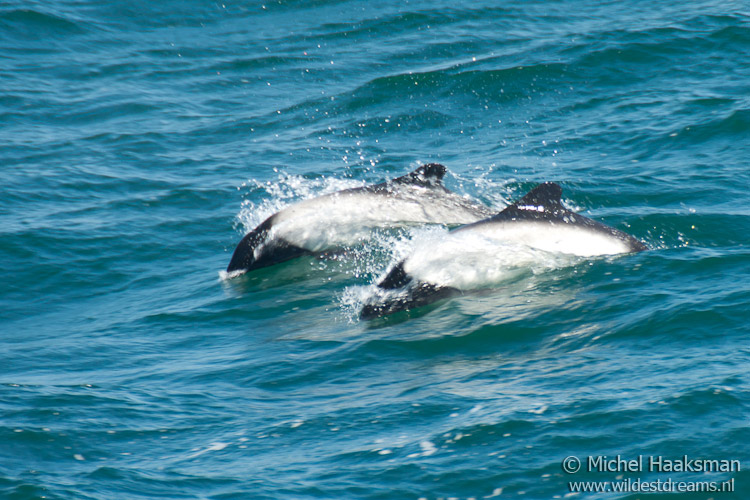 After a few hours we changed clothes for a wet landing on Saunders. Wet landing means that you need to wade a little bit through water before you can hit the beach. Similar, you need to wade through water to board the zodiac on the way back to the ship.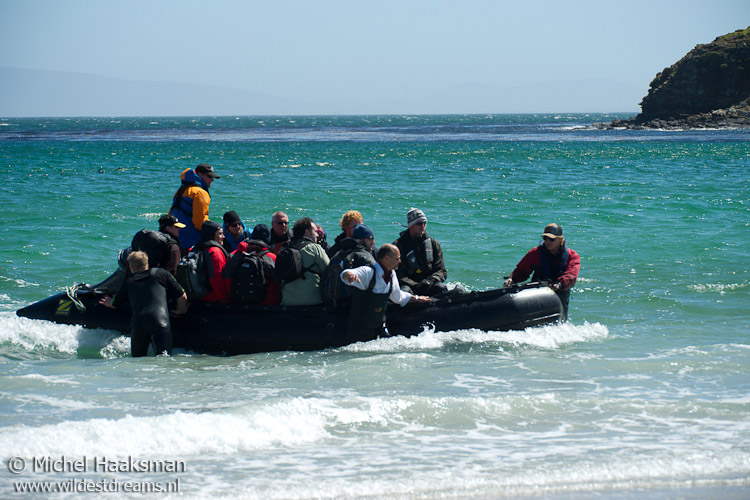 On Saunders Island we were greeted by large numbers of penguins.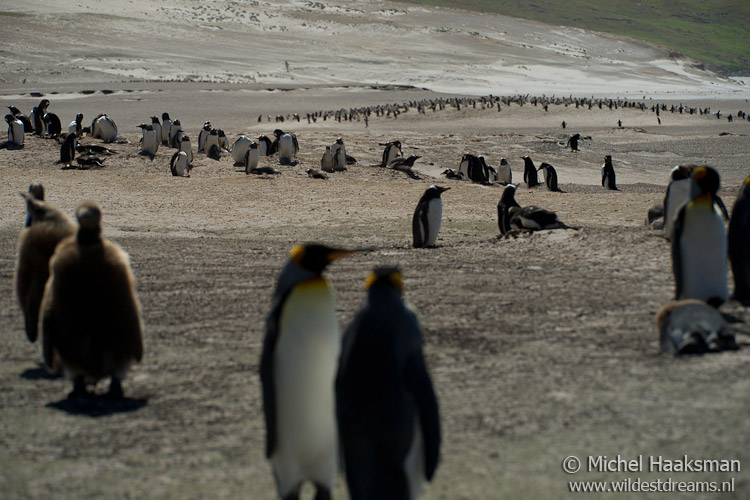 Here are several penguin colonies: Magellanic, Gentoo, Rockhopper and King Penguins.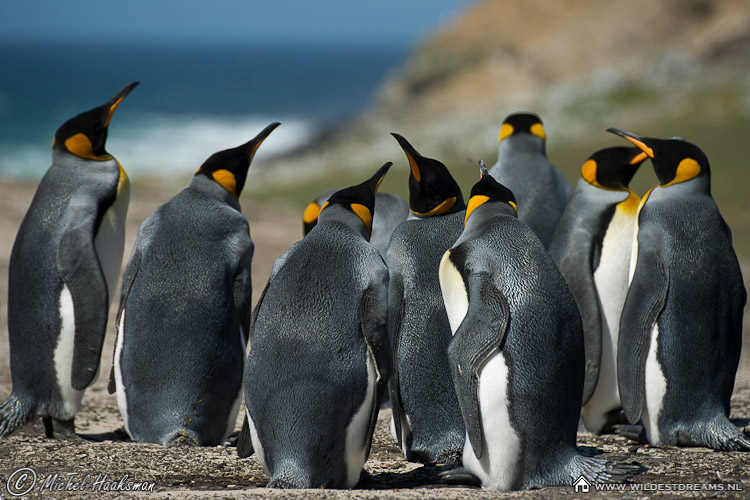 Further along, we found two colonies of Black-browed Albatrosses.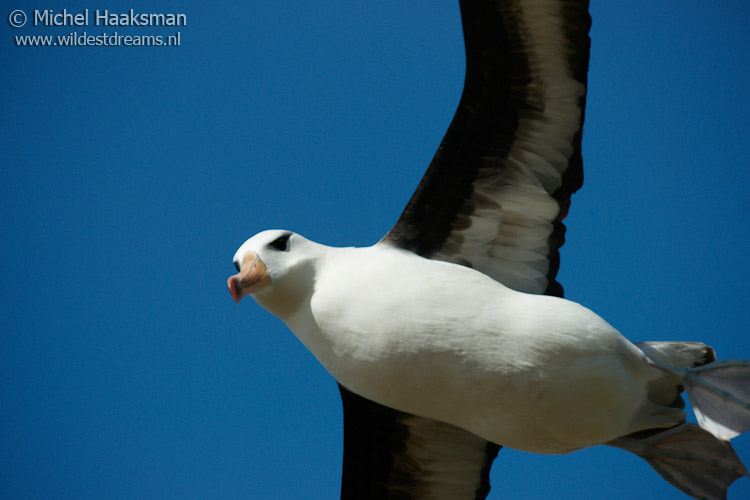 This place is really absolutely stunning. The diversity of wildlife and the number of animals is simply amazing.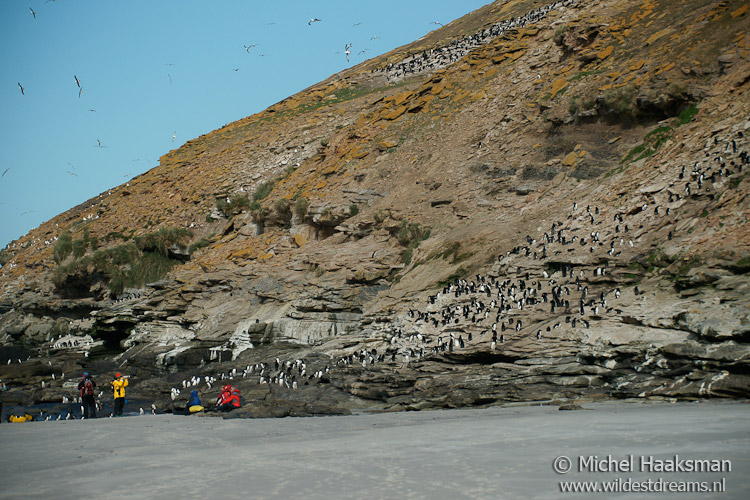 Almost every night just before dinner, the crew organize a "recap and briefing". In the first part, experts explain what happened that day and what they have seen. They give plenty of opportunity to ask questions. During the second part of the briefing, program for the next day is explained.
During dinner we had a nice conversation with a retired American and his two sons about American politics. Of the advice "do not talk about sex, religion and politics with Americans", we followed only the first. Very interesting to hear an American explain why he had voted for Bush. Twice. He came from Texas.
Wednesday, December 23
In the morning we arrived in Port Stanley, capital of the Falklands. We were dropped off with the zodiac in the village and that was a pretty wet ride. A lot of wind and high waves, so there was a lot of water in the zodiac. With Dmitri and a large group of other passengers we walked along the shore in search of birds.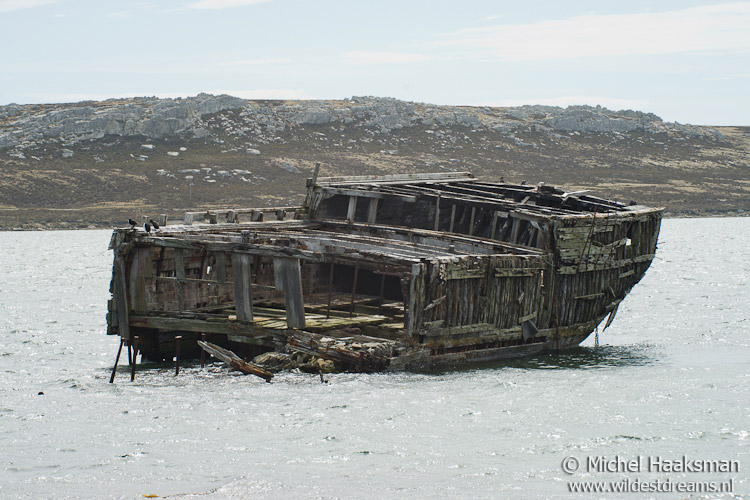 Not much to see, so we went to the museum. Nice small museum about the Falklands. Partly about the history as an island group, about the history of whaling and fur seal hunters, but also much information about the Argentine invasion of 1982 and the British response.
After returning to the ship we attended the Recap & briefing, which revealed that we would be sailing for three days before reaching South Georgia. We had counted on two days of travel, so this was a bit disappointing.
To be continued
• South Georgia
• South Orkney
• Antarctica
Or visit the Gallery for an overview of the best images of the trip.