Trip report to Landschaftspark Duisburg
Last week I went with several friends / colleagues to Landschaftspark in Duisburg-Nord. This might well be a first in a series of what we call a NCIM Photo Walk.

Landschaftspark is a former coal and steel production plant. Entrance to the park is free and the park provides great photo opportunities.
Although (and maybe because) seriously different from my usual wildlife photography style I had great fun. Thanks to Admar, Jorrit, Lesley, Lucas, Marc, Niels and Rob for a great day! Next to digesting espresso, apfelgeback, pommes mit majo and currywurst we also had some time to take pictures.
One week before this trip, I purchased new equipment (a Tamron 90mm macro lens). Next two shots are my first experiments with this lens. Quite difficult to get a sharp picture because of the small DOF.
The first image is a close-up of water drops in a spider web somewhere hidden in the rusty metal parts of a trolley.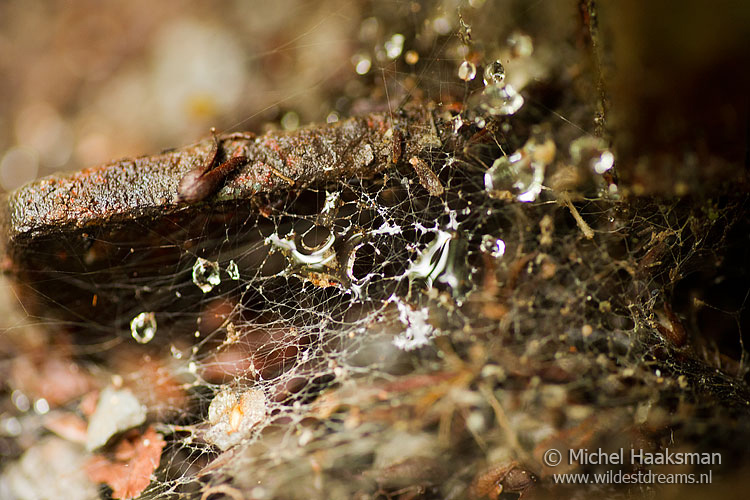 The second image with this lens is a shot of a flower. Unfortunately not completely sharp, due to motion blur caused by the wind and a relative long shutter speed. However, good enough for presentation on the web.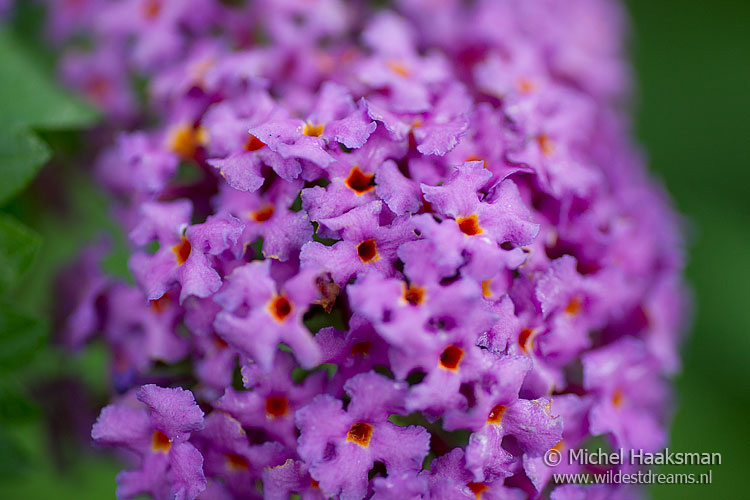 One of my favorite tricks is to show interesting patterns of material without revealing what you are actually looking at. Note that the little red dots are actually very small spiders.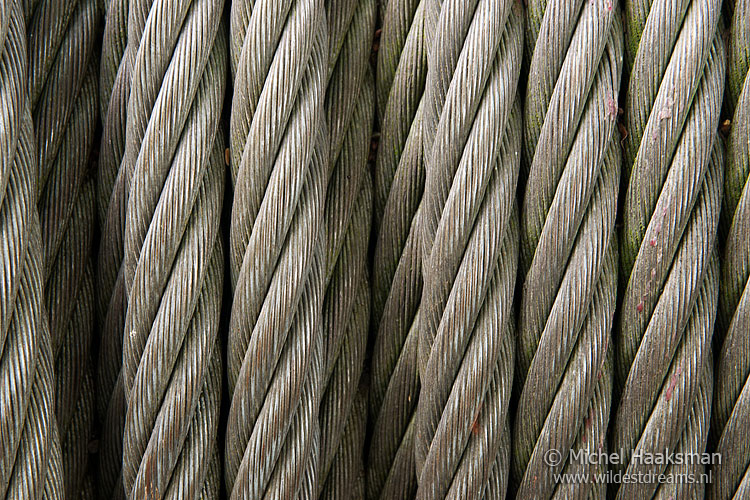 Next picture is a new experiment with photomerge functionality. This picture comprises of 5 photo's that are merged to a 10328 * 5265 image, over 50 mpix 🙂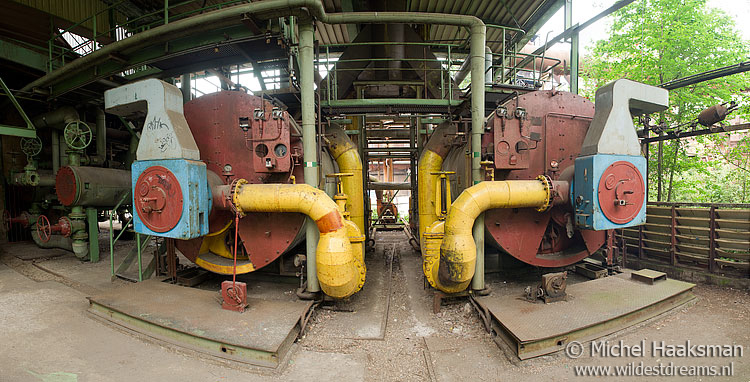 When I took next picture, I knew it had to be converted to B&W. The actual colors of this image were a bit distracting.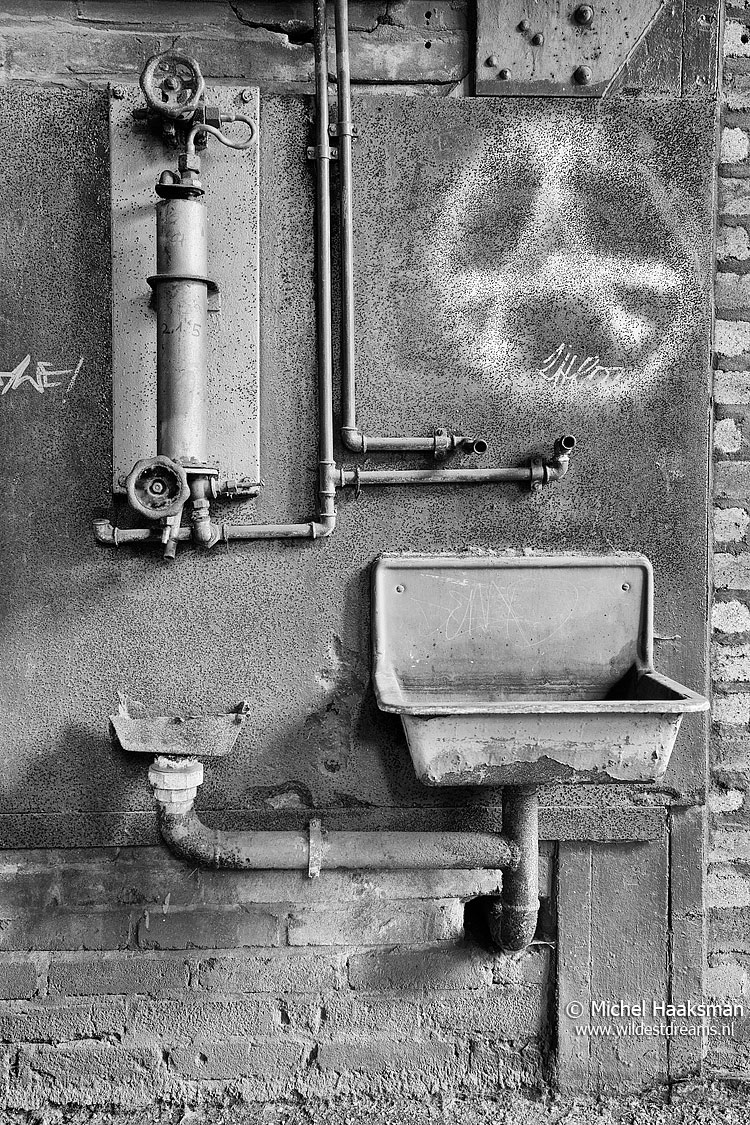 Next image is almost B&W of itself. A lot of back lite removes most color in the image. I like the converging an diverging lines and perspective.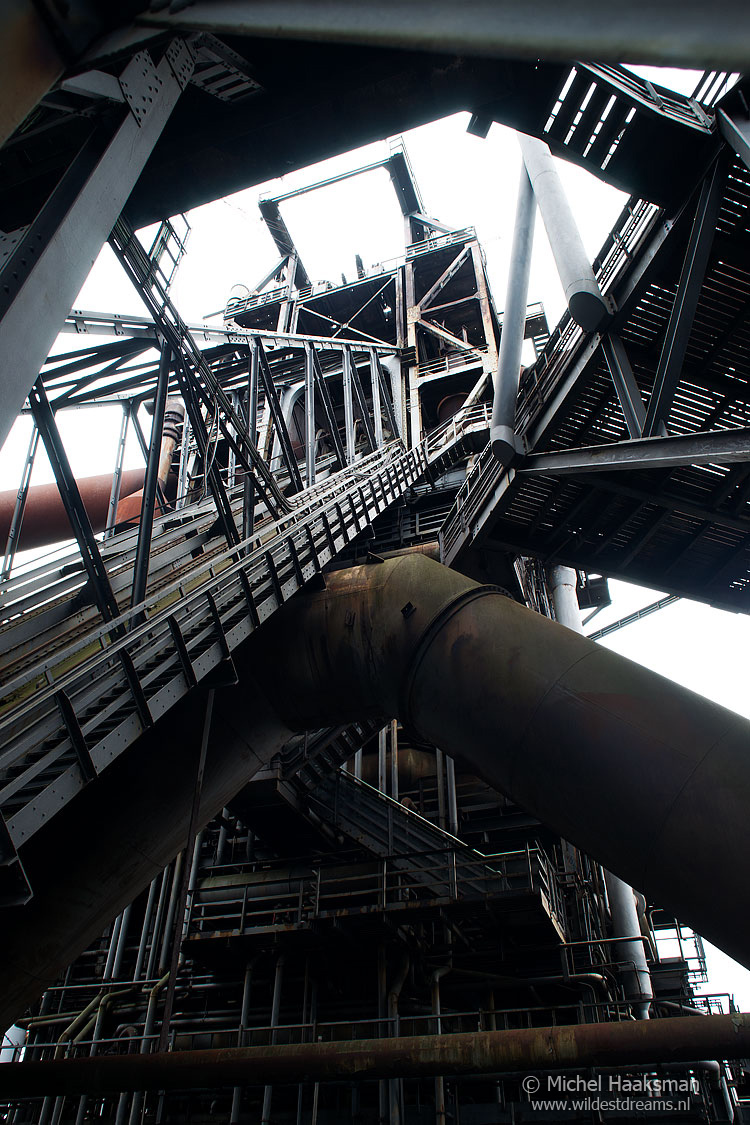 I've seen similar shots of the one below from the people who joined me on this trip. I decided to expose for the interior and took in total 3 (2-stop) bracketing shots. I did not need those bracketing shots at all, the regular shot shows all the detail. No HDR in this image below.
A variant of this image, the same image converted to B&W. Which do you prefer?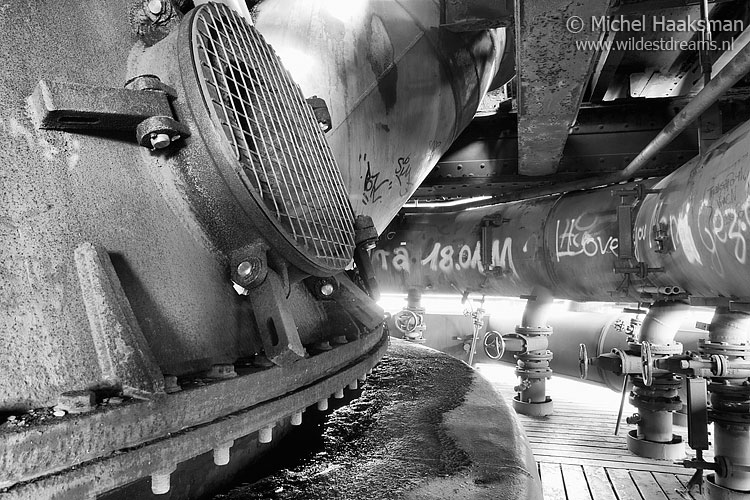 At least one happy face in this picture 🙂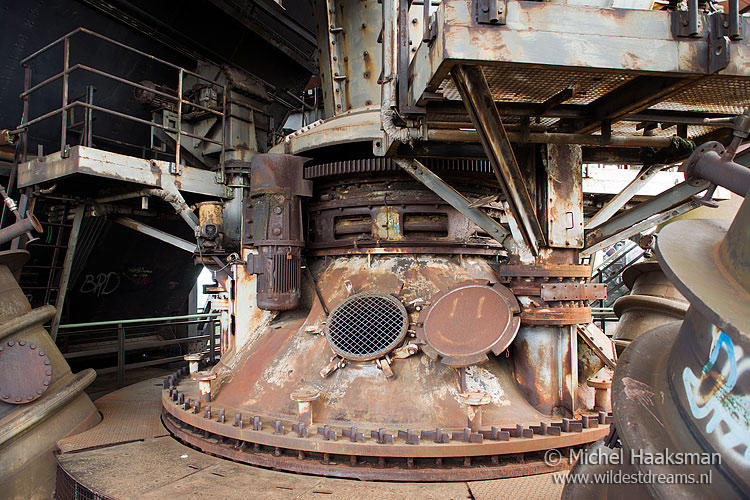 I wonder how many people got this shot: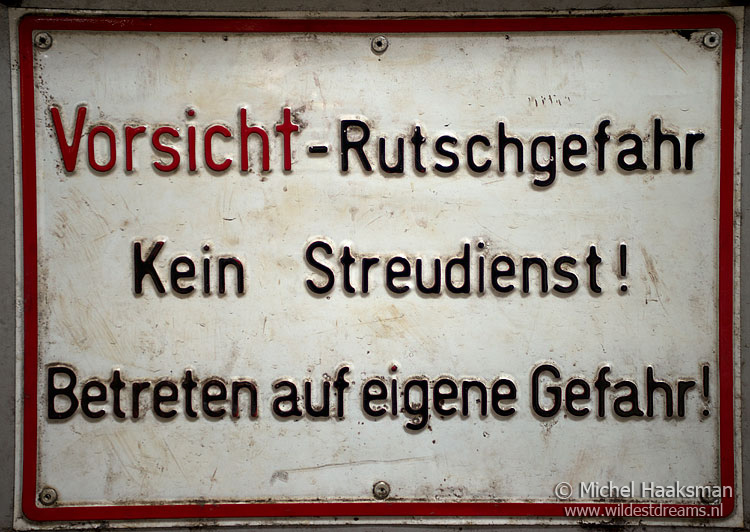 The last images of this day of one subject. Totally different images just by zooming in-out and moving the camera a bit to achieve two completely different compositions.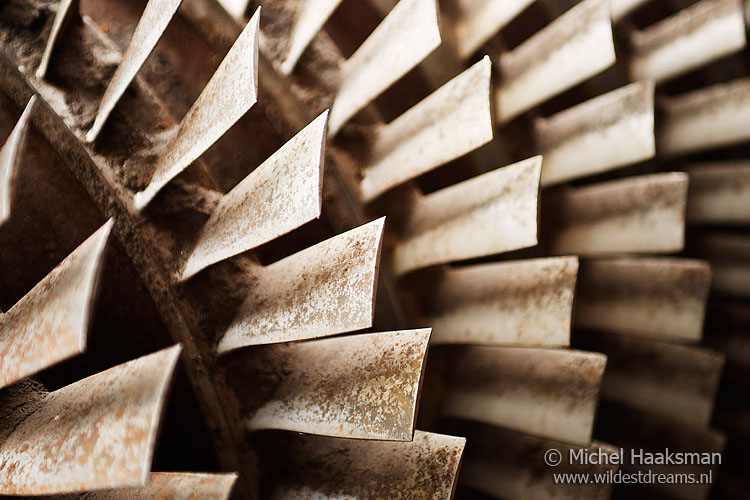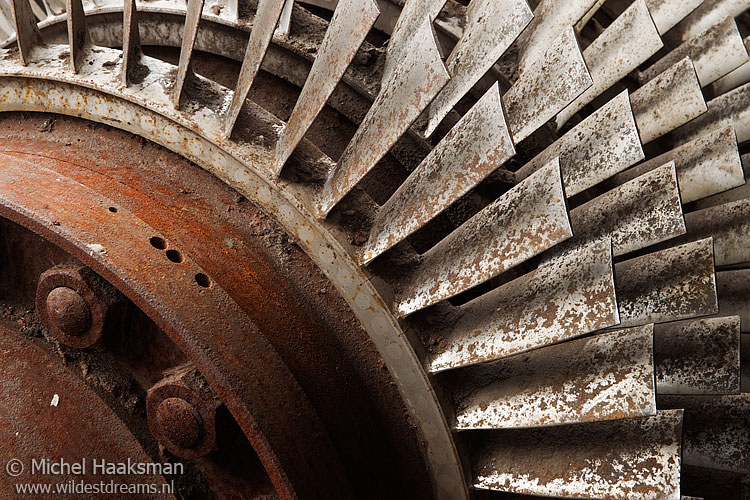 Please let me know if you like this, and drop a comment in the box below. Or better, please like / join me on social media (use the buttons at the top of this page).